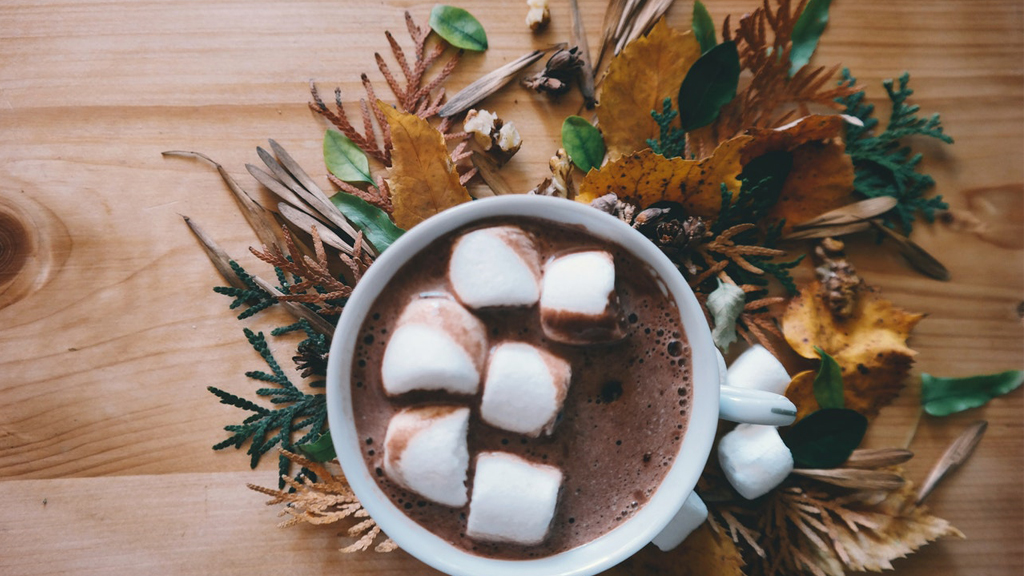 Time flies – and as November draws near it marks almost six months since many of us had a thorough spring clean and design refresh. With that in mind we take a look at the top Autumn interior design trends to take you right through to the new year as 2017 comes to an end – sharing simple updates to freshen up your home in time for Halloween.
Pretty in pink
Previously seen as a stereotypically 'girly' shade, pink is massively on trend for Autumn this year – and pale, rosy hues are particularly in vogue following the popularity of heritage paint company Benjamin Moore's whimsical 'Tissue Pink'. Feature walls, bedding and even sofas in this soft, warming shade can all considerably lift the feel and tone of a space. The trend also includes metallic – think rose gold accents that can be added in the form of plant pots, photo frames and tea-light holders.
Green with envy
Nothing says Autumn/Winter like deep, leafy greens. As the trees outside turn golden and copper, bring lively lime and verdant vetiver tones into your interior design scheme. Versatile and practical additions like chairs and decorative wallpaper designs work well in green throughout the home. Dark green is particularly well paired with velvet – another prevalent Autumn trend. More non-committal touches include glass vases, rugs and tableware. We particularly like deep, bright greens – think Wicked Witch of the West just in time for Halloween! Also a fantastic partner for pumpkins and amber tones.
Velvet underground
Luxurious soft, decadently deep-textured. Velvet has made many comebacks over the years – and 2017's renaissance focuses on deep colours including sultry greys and purples. Incorporate via reupholstered bedframes and antique chairs – or for a more subtle touch crushed velvet throws and cushions can add understated glamour.
Natural textures
Woven textures (baskets, rugs, trinkets) and earthy natural materials may feel more at home in airy, summery schemes – but they add a lightness and organic vibrancy during colder months and darker nights. Try hanging baskets on the wall for interest or swapping standard furniture, containers and boxes for wicker variations.
Bold as brass
Brass has a heritage, traditional quality to it – instantly adding class and character to a room. Try subtle additions like mirrors, photo frames and accessories like candle holders and lamps before moving on to bolder statement pieces, like chairs, coffee tables and bedframes.
Feeling inspired? Find more home inspiration and expert design tips here.