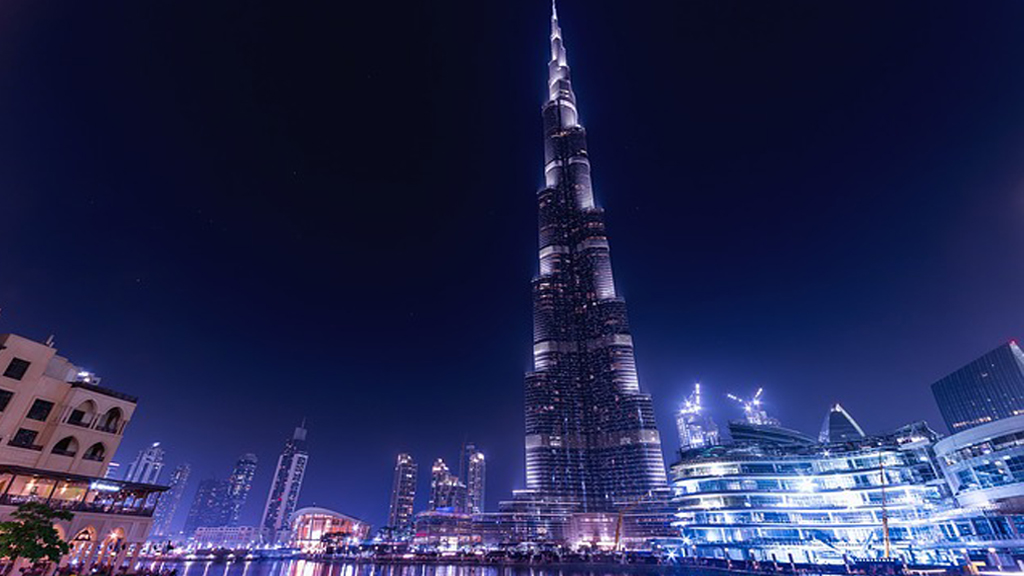 International moves are on the increase – and despite recent political and economical ups and downs, the trend shows no signs of slowing down any time soon. At Johnsons, international removal services are amongst our specialities – so in this blog we take a look at this year's most popular expat destinations to help you plan your move. Whether you're simply inspired to up sticks to warmer climes, or are ready to pack up and head to pastures (and continents) new.
Melbourne
Cosmopolitan Melbourne offers a refreshing slice of European charm down under – boasting a booming economy, cosy hipster neighbourhoods and a beautiful coastline filled with delightful property hotspots. Voted as one of the world's most liveable cities in several recent surveys, Melbourne is bordered by the stunning Yarra Valley and breathtaking Great Ocean Road. Job opportunities for expats are varied and readily available across many industries including finance, science, food, technology and engineering.
Stockholm
Stockholm is Sweden's economic and cultural capital – so it makes sense that financially the city has grown exponentially in recent years. It is now home to many international companies, and this has understandably created openings and opportunities that have attracted people from all corners of the world. Stockholm is widely regarded as one of Europe's most liveable cities – with leafy green avenues, secluded parks and stunning historical architecture making for a charming traditional atmosphere.
Singapore
Prosperous Singapore may be small – but it's got plenty to offer. The city is especially attractive to UK expats as its official language is English with good wages and excellent job opportunities in high supply. Clean, safe and cosmopolitan, Singapore boasts some of the world's most incredible restaurants and bars – plus Sentosa, a man-made island with soft sandy beaches and theme parks. Its proximity to Asia, Thailand, Malaysia and Australia strengthen economic ties – and ensure that a change of scenery is never too far away.
New Delhi
As India's capital grows, so does demand for experienced professionals to support its burgeoning economy. In particular the IT and telecommunications sector is booming – yet a diverse economy means there are many openings in industries such as retail, design, manufacturing and tourism. Vibrant and busy, New Delhi has plenty to offer expats looking for a truly authentic taste of India's economic renaissance.
Auckland
As New Zealand's largest city, Auckland is brimming with opportunities for expats. The cultural and economic hub boasts central offices for some of the world's leading technology companies, along with some of the country's most prestigious schools. Auckland's oceanfront location ensures that it's also home to pretty beaches, quiet seaside suburbs and plenty of cafes, restaurants and upmarket boutiques.
New York
New York is a location that needs little introduction, and its celebrity status attracts individuals from all over the world who flock to the city's bright lights and towering skyscrapers to make their fortune and enjoy a taste of the famous lifestyle it has to offer. Economically New York is well known as a commercial centre for various industries – notably finance, fashion, art and entertainment. For expats not quite sold on inner city living, leafy suburbs offer the best of both worlds.
Sydney
Sunny Sydney tops the lists of many expats searching for a new place to call home – and it's easy to see why. A rich cultural and social scene, iconic landmarks and beautiful beaches make this a city of great opportunity. Property, media, tourism and the creative industries are massive in Sydney – but with Australia's largest population there are plenty of vacancies to be found in a wide variety of sectors.
Dubai
Dubai is one of the world's wealthiest cities – and the sparkling new desert city's growth shows no sign of slowing any time soon. Fantastic infrastructure and a host of employment opportunities make Dubai an incredibly attractive prospect for expats, as its status as an international hub ensures that companies from all over the world secure central office space there. Finance, tourism and construction are big in Dubai – but manufacturing, media and other sectors are on the rise.
Perth
Perth's temperate, 'Mediterranean' climate attracts many European expats – but Western Australia's capital has much more to offer than views and lifestyle alone. A laid-back approach to living and working, and openings in popular sectors including engineering and healthcare draw thousands to the city each year. Surrounding areas are quiet and unspoilt with long stretches of deserted coastline waiting to be explored.
Brisbane
Nestled between tropical North Queensland and the stunning Sunshine Coast, Brisbane is a bustling city that's rapidly growing to become a sizeable economic hub on the east coast of Australia. There are plenty of opportunities for expats to find employment in sectors including finance, mining, manufacturing and construction. Meanwhile, the beachside lifestyle and laid-back vibe Brisbane has to offer make it a fantastic place to live as well as work.
Do you require removal specialists to help you relocate overseas? Learn more about our caring and experienced staff and trusted services here